Top Agent Igor Beyder focuses solely on real estate sales through his own brokerage, Beyder and Company Realty, based in Alpine, New Jersey.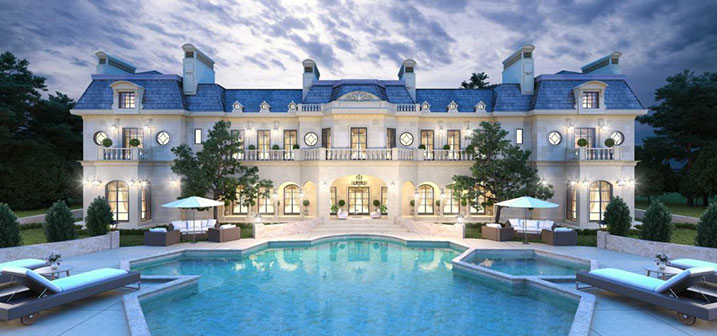 With more than 20 years of experience in both the mortgage and real estate industry combined, Igor Beyder has truly found his calling. It was an interest in construction development that got him started, leading him to flip homes. This led to a career in the mortgage business, where he eventually managed a private REIT and became the founder and "banker of record" for a New Jersey-based mortgage bank. Today he's focusing solely on real estate sales through his own brokerage, Beyder and Company Realty. Based in Alpine, New Jersey, much of his business consists of luxury homes, though he is experienced in a wide variety of property types. His team is currently made up of eight agents, and he's looking forward to growing. With the vast majority of his clients coming from repeats and referrals, it's clear they're going above and beyond expectations.
"We've been really successful in being a one-stop shop for people," Igor explains. "Many homes in the area are not ready to sell, and need a lot of work. So with our experience in construction and banking, I'm able to guide clients in ways no one else can." When clients come to Igor, they can expect to receive guidance and support throughout the
Copyright Top Agent Magazine
transaction. For his sellers, he goes all out on marketing, creating a video that includes actors and cars to help the property look its best. Every property is professionally photographed and advertised on social media. Meanwhile, for his buyers, he listens closely to their needs and finds them the perfect home at the lowest price possible.
Whether he's helping a buyer or a seller, he's educating them at every step so they can make the best decisions. After the transaction, clients leave glowing reviews about their time together. One recently said, "Igor and his team were fantastic! They went above and beyond what other agents offered. For example, they took a beautiful video using a drone camera.
They also knew a lot about my neighborhood and what it had to offer. They are up to date on today's marketing, by making good use of social media and other formats to promote my home. They held several open houses and were always there when we needed to show the house. They are a pleasure to deal with. I highly recommend him for buying, selling or renovating!" Another wrote, "Igor has been fantastic throughout the entire process. He was able to sell our house within a very short period of time. He is very responsive to his clients' needs and would always be available to answer any questions about the process. It was a pleasure to work with him and Maryana and we are very appreciative of their services.
" When Igor isn't working, he's staying involved in the community. His wife is involved with the school in Alpine, and both of them donate regularly to charities and foundations that support cancer research. They are also a big supporter of the Alpine Police. During the COVID-19 pandemic, Beyder and Company Realty offered free marketing materials to local companies, helping them increase business and promote their brand. Looking ahead, Igor is excited to expand his team and continue working hard to achieve great heights. "What I love most about this industry is the people, it's amazing to help them and see their appreciation for what we do."
For more information about Igor Beyder, please call 201-995-3488 or email IGOR@BEYDERCO.COM
Copyright Top Agent Magazine